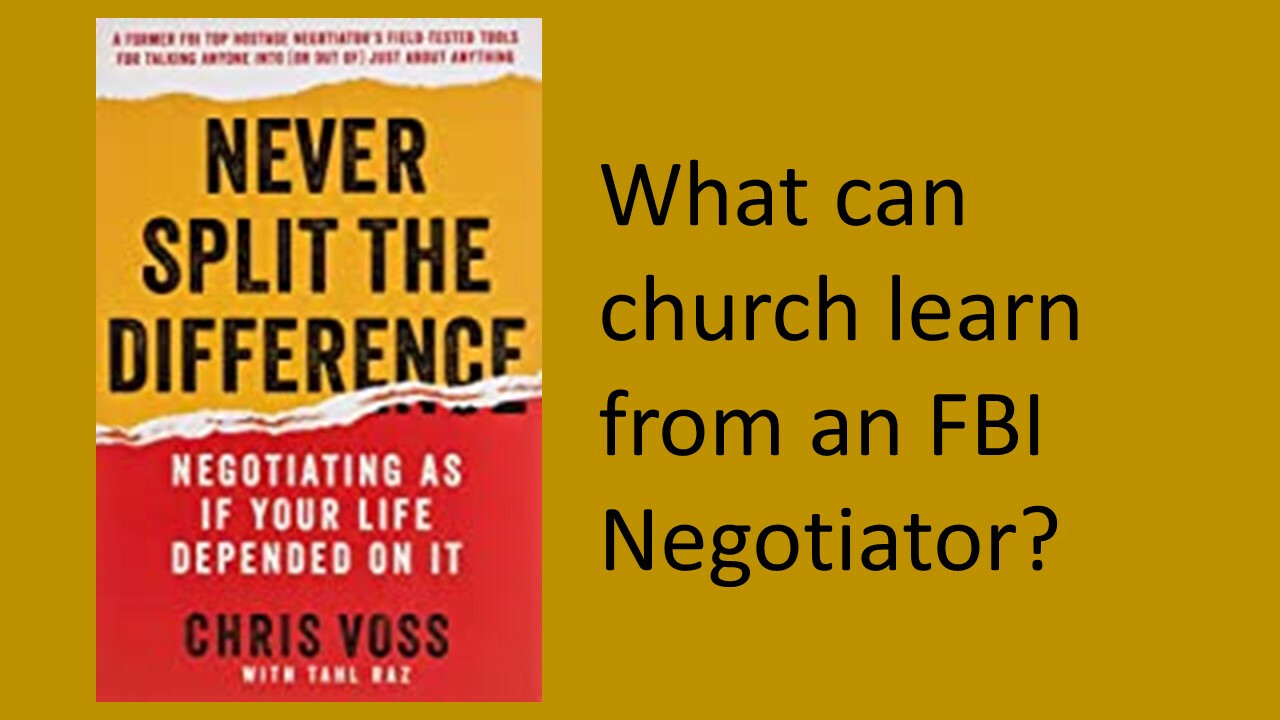 I just finished reading "Never Split the Difference" by Chris Voss. Chris is a former FBI Hostage Negotiator. The book was recommended to me as part of understanding leadership and the sabotage that sometimes happens when we fear loss or change. I have to admit I had no idea what I would gain from the book but I figured it would be interesting.
So what did I learn that is relevant to moving our church forward?
It starts with the universally applicable premise that people want to be understood and accepted.
Empathy is more important than psychology, counseling, and crisis intervention.
People find it easier just to stick with what they believe. These assumptions muck up our perception and show a flawed version of the situation.
Being right isn't the key to success, having the right mindset is.
Good negotiators identify the emotions in the room. They are not obstacles.
Utilize: "It seems like...", "It sounds like...", "It looks like..."
Empathy is a powerful mood enhancer.
"No" provides safety from the scariness of change. "No" can mean:

I am not yet ready to agree
You are making me feel uncomfortable
I do not understand
I don't think we can afford it
I want something else
I need more information or
I want to talk it over with someone else.

You can turn their "no" reasons into questions
No is not a failure. It opens the path forward. Opens the discussion up. A chance to articulate what someone wants.
Get out of the habit of pushing for an immediate "yes"
Saying "No" makes the speaker feel safe, secure and in control.
Find out what someone's passion is and let them grow that passion. You will gain their trust.
Creative solutions are almost always preceded by some degree of risk, annoyance, confusion, and conflict.
Decision-making is governed by emotion, not logic.
Using calibrated open-ended questions takes the aggression out of a confrontation. "perhaps." "maybe," "I think," and "It seems."
Avoid "Why" questions as they come across as harsh.