The Goal
To help our children become true disciples of Jesus Christ by building relationships with them, being examples for them and teaching them God's Word.


We have small groups for young children on Wednesday evenings, as well as J.A.M. Sunday school. In addition, we have Sunday evening group for middle school age students, and a Mentoring program for our High School students.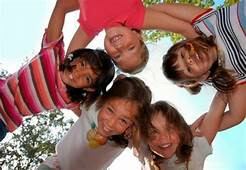 AGE-GROUPS
Nursery/Toddlers
Preschool - 4th Grade
Middle School - 5th through 8th Grade
High School 9th through 12 Grade

SAFETY
Safety is serious business. We go to great lengths to protect all that come through our doors. Consequently, all teachers are required to submit to a thorough background check called Safe Gatherings. No one person is ever allowed to be left alone with anyone under age 18. Pastors have additional boundaries trainings that are required to remain in good standing as a minister. At First United Methodist all teacher helpers must also attend training.