The Goal
To help our children become true disciples of Jesus Christ by building relationships with them, being examples for them, and teaching them God's Word.


We have small groups for people of all ages. Check out the events section or the main page header to see what age is meeting when and doing what. It fluctuates on the best times for the ages and interests.
You can also join our online community where we share life together. Talk about what games or events you have coming up, and what we can pray for, and do some online learning in your own time and your schedule will remain connected. If you would like to join click here for the invite.
During the 9:30 am service, for those with little ones that need a break from the sanctuary, there is live streaming of the service one floor below in our fellowship hall. Where kids can run free and make all the noise they wish. However, the Pastors are never bothered by the lovely noise of children in worship so they never feel the need to leave the sanctuary on our part.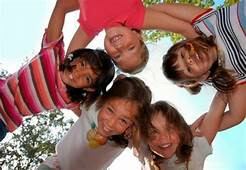 AGE-GROUPS
Nursery/Toddlers
Preschool - 4th Grade
Middle School - 5th through 8th Grade
High School 9th through 12 Grade

SAFETY
Safety is a serious business. We go to great lengths to protect all that come through our doors. Consequently, all teachers must submit to a thorough background check called Safe Gatherings. No one person is ever allowed to be left alone with anyone under the age of 18. Pastors have additional boundaries training to remain in good standing as a minister. At First United Methodist all teacher helpers must also attend training.